In the hands of the advanced level player the Donnay X-Dual Core Platinum 94 offers ax-like power and combines it with crisp precision. The solid response adds some useful power compared to an X-Blue 94 or X-Black 94. Our TW testers noticed a tad more pace off the racquet face and a crisper, slightly firmer feeling response compared to the silky smooth response of the X-Series Blue and Black. From the baseline our testers loved the way this racquet plowed through the ball, allowing a full swing to result in a powerful and penetrating shot. Our all-court players loved the versatility of this racquet, finding ample touch at net to match the power from the baseline. On serves, the plow through offered by this racquet once again comes to the forefront. A full, smooth swing style results in excellent pace and weight. Overall, the solid and stable response results in superb control from all areas of the court. A perfect option for the advanced level player seeking a player's racquet with an impressive blend of power and control.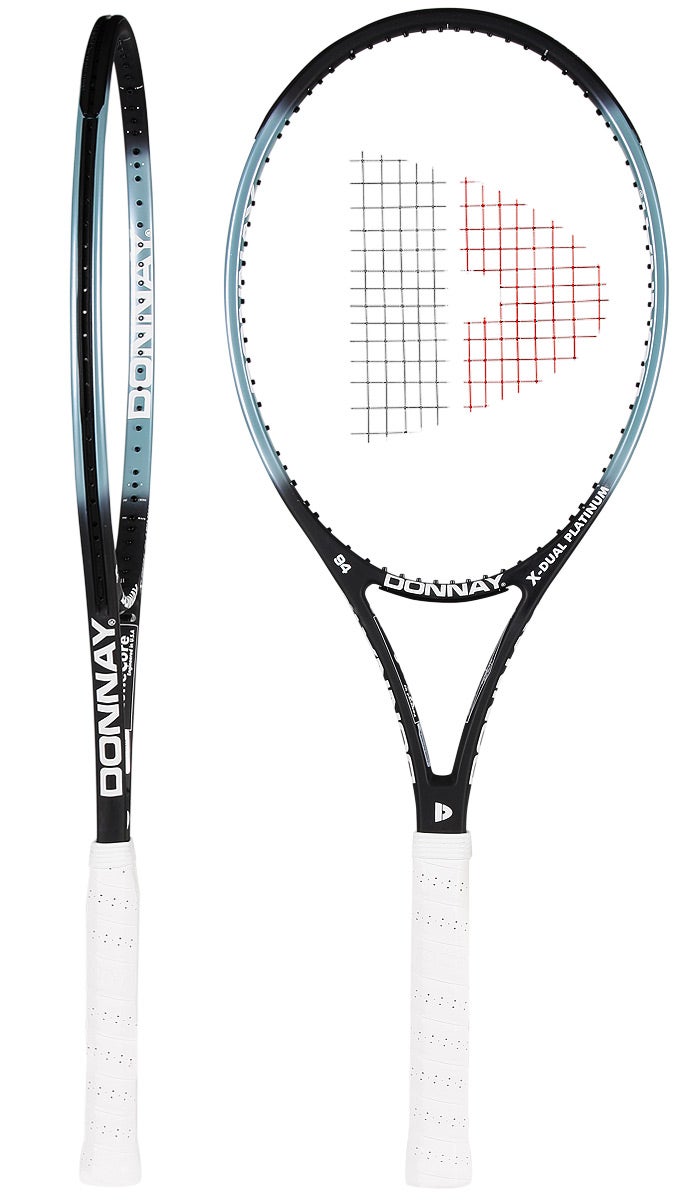 Racquets similar to Donnay X-Dual Core Platinum 94 Racket

Babolat Pure Storm LTD GT Racket


An updated version of Babolat's ultimate player's racquet, this one provides excellent feel and control. Headsize: 612.9 sq. cm. Standard length. Strung Weight: 337.36 oz.


Tecnifibre TFight 320 VO2 Max 2012


Updated with a new cosmetic for 2012, the specs remaining the same offering better access to pace and spin without any loss in precision. Headsize: 95sq. in. Strung weight: 11.8oz


Volkl Power Bridge 10 Mid Racket


A very impressive player's racquet that is loaded with feel and control. The open string pattern offers excellent access to spin and ample pace that results in a heavy ball. Headsize: 600 sq. cm. Standard length. Beam width: 19mm.